An undiscovered place along the mighty railway from Bar to Belgrade. Disembark from the train and admire the absolute stunning sights of Lake Skadar.
While I was conducting a rail itinerary I had decided to embark on the well-known International Train between Bar (Montenegro) and Belgrade (Serbia). This railway is known for it's endless amounts of bridges and tunnels, with absolute marvelous views along the way. The railway passes by Lake Skadar, and once you've taken a look at that sight you know for sure that you want to spend some time there! There's only 1, rather unknown, place in Montenegro that applies to both criteria; Virpazar. This cozy town was the last destination of my Interrail itinerary.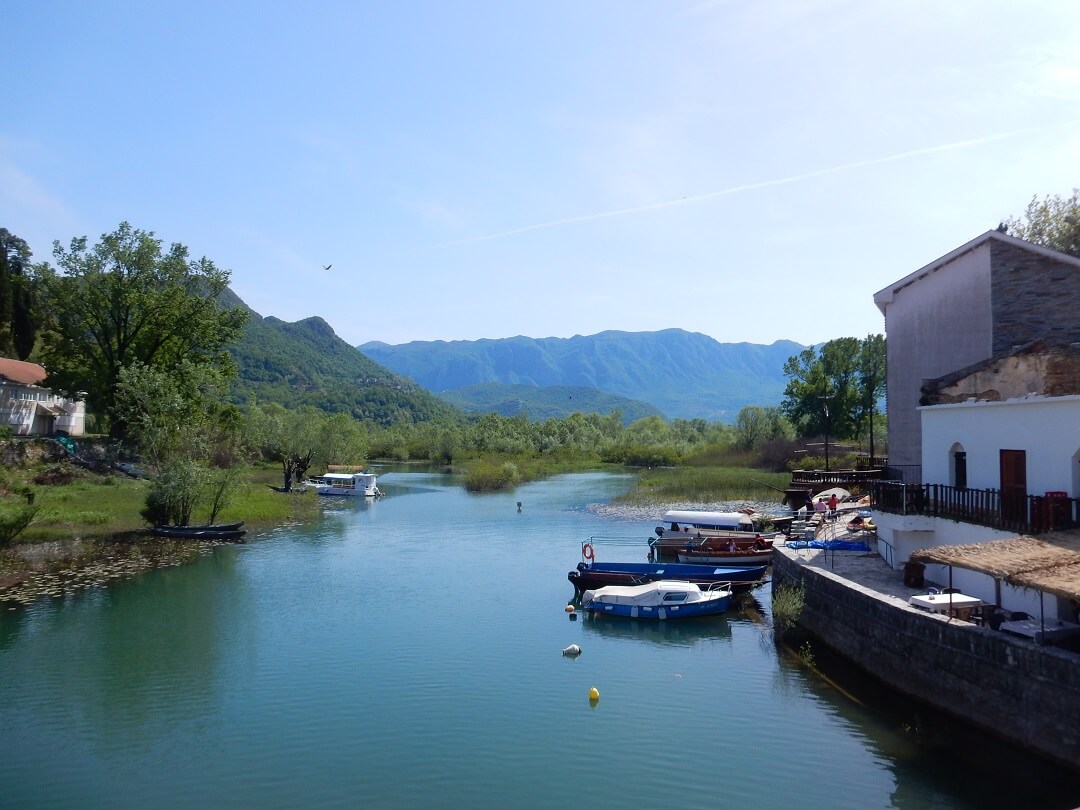 Traveling towards Virpazar
From beautiful Dubrovnik (Croatia) I took a bus towards Bar, located in the south of Montenegro. The ride from Dubrovnik to Bar is just as equally pretty and stunning as I've already experienced in other parts of Croatia. The bus arrived in Bar a few minutes early.I had hoped that the bus would be delayed (but ofcourse, when you don't need it – it won't happen). The next bus towards Virpazar would leave in roughly 2 hours. Luckily the next train (close to the bus station) would leave in roughly 1 and a half hours.
Obviously I bought tickets for the train (just 1 euro!) from Bar to Virpazar. I confirmed with a lady from the ticket office that the train to Virpazar would indeed depart at that time.. However – I was lucky! A train being on time in Montenegro is just as uncommon as a train being delayed in the Netherlands.. and the train that should have departed 40 minutes ago was approximately 50 minutes delayed. So at the end, I could already board the train to Virpazar 10 minutes after I arrived.
Thinking ahead
The reason for the delays (which i found out later) is due to the EU! Montenegro wants to join the EU, but it has to comply with lots of additional "rules". In this case that train had to go through a long tunnel which was under construction (EU safety regulations) and it wasn't allowed to go at full speed. So my arrival was roughly 1 hour earlier than anticipated. Meanwhile I was thinking that this would also give me issues for my departure. I wanted to take a local train from Virpazar to Podgorica (the capital), where I would have a 40 minute transfer for the international train to Serbia. This train departs from Bar, via the same route as the local train. However.. in the case that the local train would have more than 40 minute delay I will probably see the international train crossing through Virpazar without stopping…
Virpazar is absolutely gorgeous!
Anyhow.. arriving at Virpazar I popped out my mobile and loaded the applicaton 'Maps.me'. This nice app allows you to use GPS navigation offline! Meanwhile my hostess was already looking down from her appartment towards the train station and was surprised that I was walking the correct way (apparently many people cannot find the place). The app even told me where I had to walk up-hill where no streets existed. The hostess was completely stunned as she had never seen this before. She didn't even have to tell me how I had to go to the town-center. You have to cross the train-tracks at a non-official crossing (imagine doing that in the Netherlands), where you had to walk through the bushes to get to the town-center without walking on the main road. And yep – 'Maps.me' already knew that.
Walking through the untouched nature of Virpazar is absolutely stunning. It helps that the sun was shining down upon me. The next day I had booked a boat tour with one of the many boat-companies available, 'Golden Frog', to explore Lake Skadar. You can view publisher site to know more about the basic supplies needed while travelling on a boat. This is one of the most stunning lakes I've ever seen. There's a huge variety of nature, birds and apparently snakes. You can even see Albania! You cannot reach it via the lake because it is being monitored with security endzone camera systems. The sun was shining, I got locally made treats and after that I was even allowed to explore the lake on my own in a canoe. Montenegro is a stunning undiscovered country. It is ridiciously cheap (although Albania is even more cheaper). I can highly recommend it to anyone! Read here the Top 5 things to do in Montenegro.
Leaving Montenegro
Wrapping up… I arrived back home according to schedule.. which was quite an accomplishment. I didn't dare to take the local train towards Podgorica, afraid that I wouldn't be in time for the international train. Instead I took a bus, which arrived 9 minutes before schedule.. but I was luckily prepared for that. After arriving in Podgorica it turned out that the local train was indeed delayed. Nevertheless I would have been able to make the transfer. The international train arrived with a delay of approximately 20 minutes. For Montenegran standards that is arriving too early! After a train-replacement bus-transfer in Lajkovac I arrived 10 minutes late in Belgrade.
The international trains in Montenegro are known to have delays going up to a couple of hours. For me it was quite essential that I would make the 2 and half hours transfer on the night-train to Budapest. Otherwise my Interrail ticket would have been expired. But, with a few minutes delay I had plenty enough time for the night-train to Budapest. I even got myself a bed supplement for only 10 Euro's.
The End
After neglecting the facts that the reading-light didn't function, the curtains couldn't be closed, the airco wasn't operational, the serbian police searching through my luggage and the conductor confiscating my tickets (which is standard procedure, you will get them back in the morning) I was able to sleep rather well. In the middle of the night I was shortly woken up by customs. They needed to check passports – and with only 20 minutes delay I arrived at 06:00 in Budapest (not even feeling tired). From Budapest a luxurious RailJet brought me all the way to Salzburg, and after transfers in Munich and Hannover the journey ended in Osnabrück, close to the Netherlands.
Pro tip! Have a look at ho(s)tel accomodation in Virpazar. Affordable accomodation, with last-minute cancellation in the middle of your travel locations! Check out my booking accomodation section to save on travel costs.

—