Explore the Top 5 things to see in Georgia! This country is truly fascinating. All the way in the west you'll find the Black Sea. So, perfect for soaking up the sun. And in the north are the majestic Caucasus mountains, a hiking paradise. Best of all, Tbilisi is located nicely in the center. A city full of history and amazing architecture!
Number 5 – Mtskheta
Georgia's ancient capital, Mtskheta. Just a Marshrutka ride away from Tbilisi. If you're into history and architecture, Mtskheta is the place to be. This place is one of the oldest cities in Georgia. Furthermore, she is also a UNESCO paradise. Did you know that the whole town can easily be explored on foot? However, if you want to visit the famous Jvari Monastary you have to arrange a taxi.
Number 4 – Batumi
Batumi is Georgia's sea-side paradise for the rich and famous. She lies close to the Turkish-Georgian border, on the Black Sea. This city is modern, upcoming and offers quite some luxurious hotels! Hence, the perfect location after some intensive days of traveling. Wander along the boulevard, learn about Ali and Nino and soak up the sun at one of the beach restaurants. Interested? Click here if you want to learn more about the border crossing between Turkey and Georgia.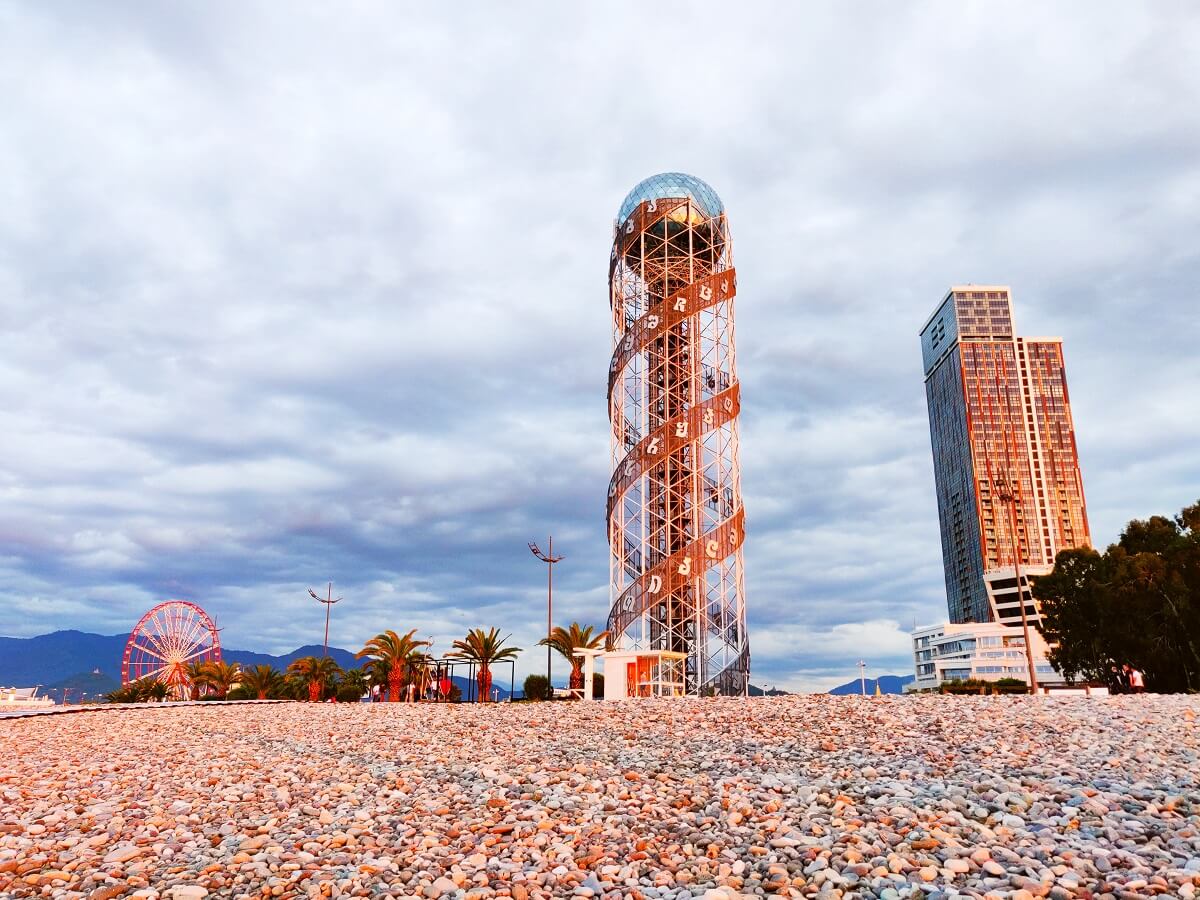 Number 3 – Ananuri
Ananuri is a small settlement located on the Georgian Militairy Highway between Tbilisi and Kazbegi. This castle complex offers some splendid views on the Aragvi River. Unfortunately, nowadays it's being flooded by tourists. But it's still definitely worth the visit! The site is well preserved and you are even allowed to have a look inside in some of the complexes. You can visit the site by simply joining any "Kazbegi tour" from Tbilisi.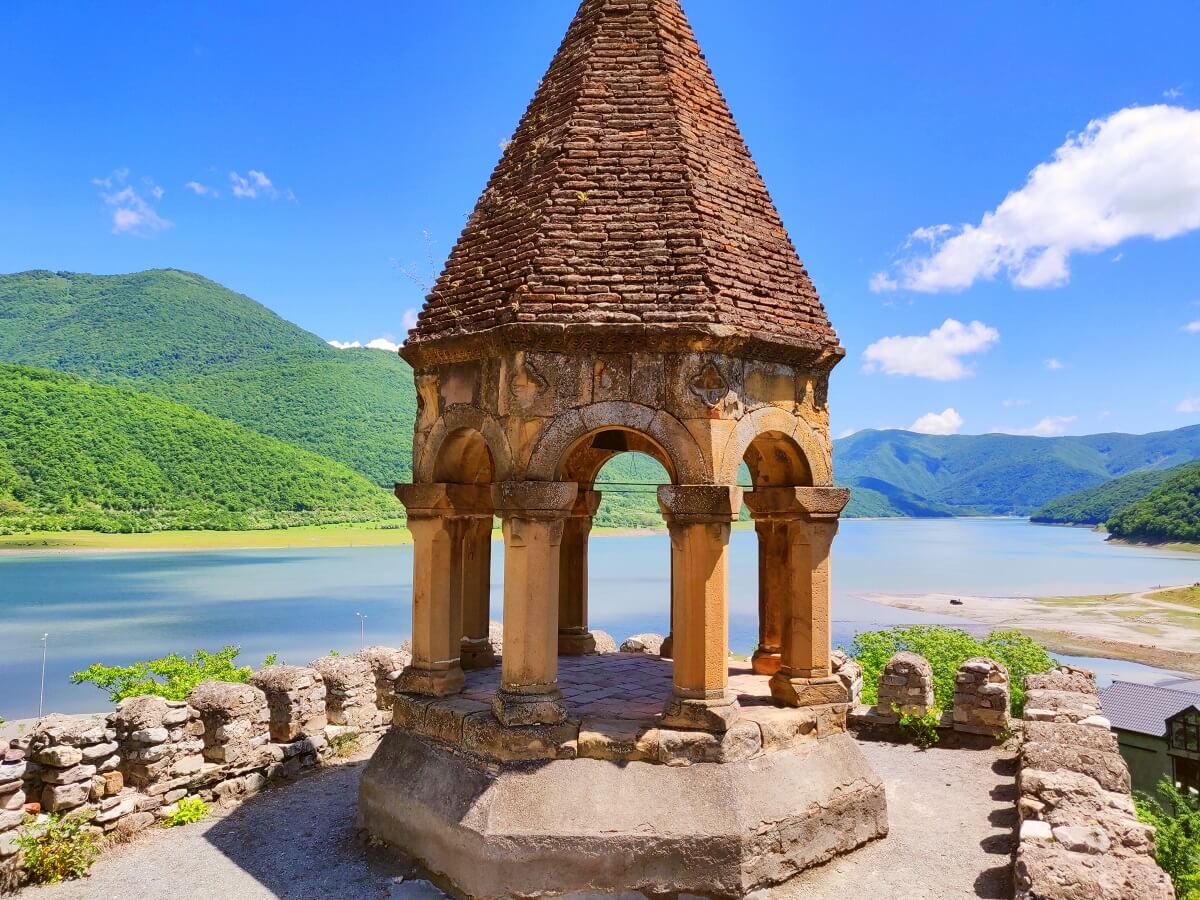 Number 2 – Kazbegi
Kazbegi, nowadays known as Stepantsminda, offers some amazing experiences of the Caucasus mountains. This place is the perfect spot for hiking and mountain climbing. After having a look around, the adventurous traveler might want to go 12 kilometers up north. There you will stumble upon the Russian-Georgian border. Visiting Kazbegi is really easy, as pretty much every single tour from Tbilisi, in the direction of the Caucasus mountains, will go to Kazbegi. Do go on a crystal clear day, otherwise the sights won't be as impressive as one hopes for.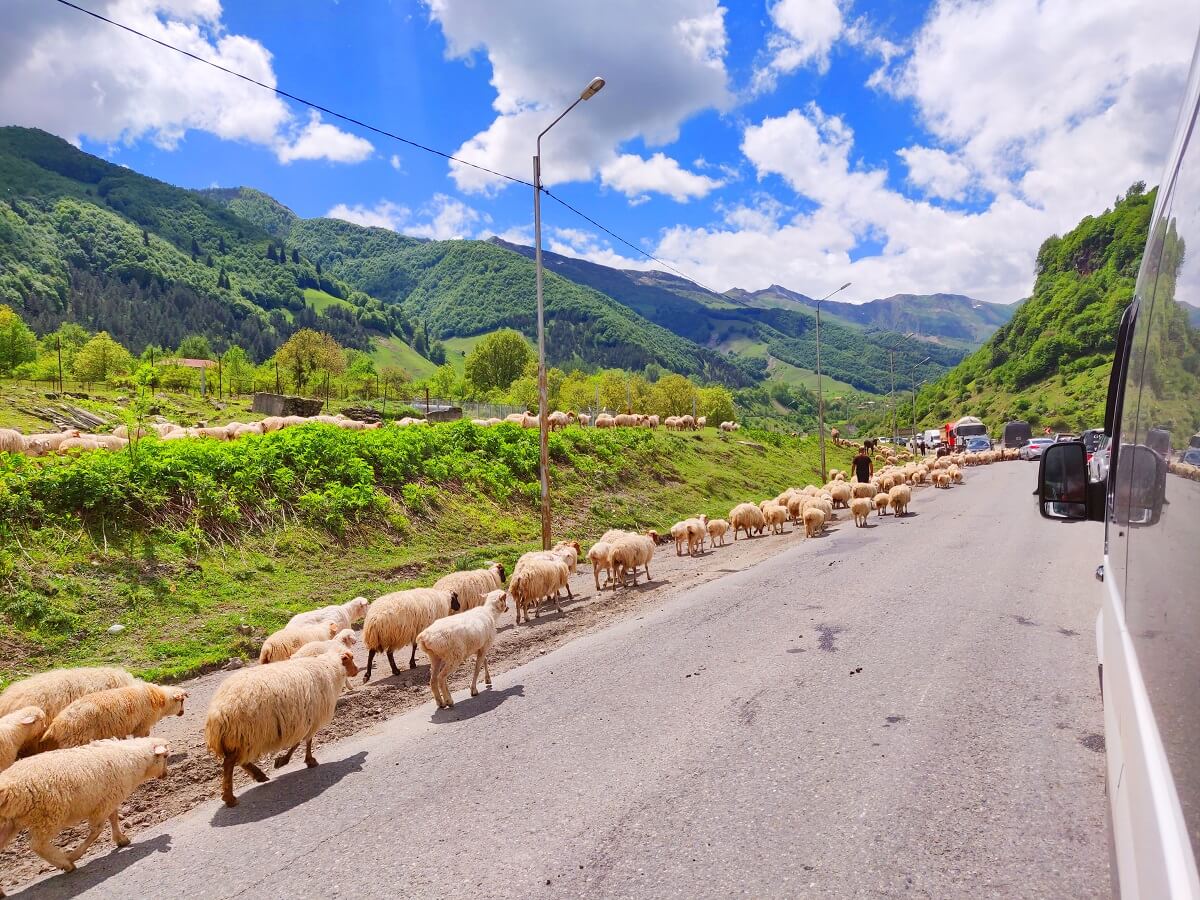 Number 1 – Tbilisi
The capital of Georgia, Tbilisi, is an absolute gem. Most of the city displays Soviet architecture, as only very few buildings survived the numerous destructions throughout her history. The city is stuffed with cozy little parks and the old town is a lust for the eye. You can easily entertain yourself for days in this lovely city. Have a look at the top 10 things to do in Tbilisi for some inspiration!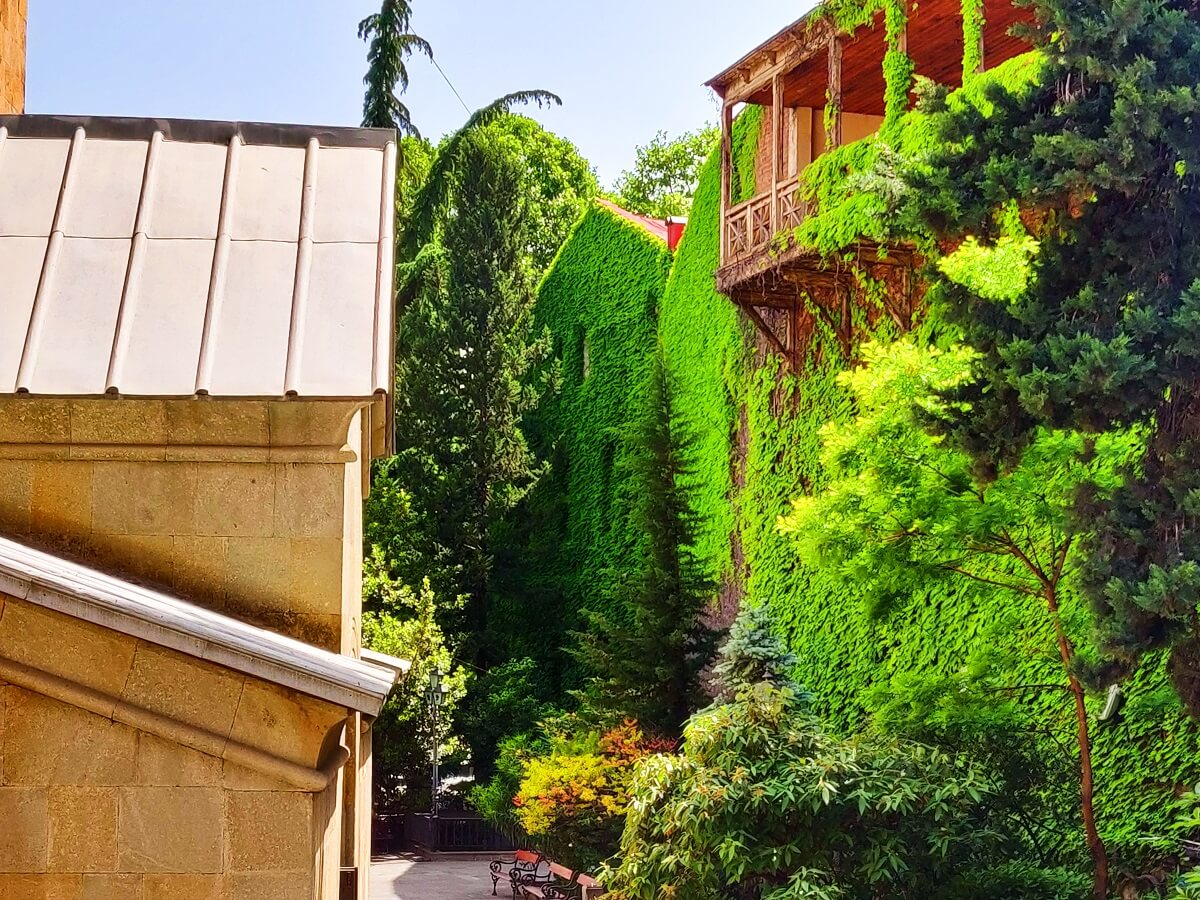 Let me know in the comments what you think, have experienced or want to experience in Georgia!

—

—

—
Back to Traveling in Georgia