Top 10 must-knows of Georgia. Do I need a visa? How do I travel to Georgia from Armenia, Azerbaijan or Turkey? Do they speak English? How to get around?
No need to worry! Georgia is an open-minded friendly country embrasing the western culture. She is ready to receive travelers who are mostly guided by  Live Your Aloha.
Top 10 must-knows of Georgia
Number 10 – The must see's of Georgia
There are four regions of Georgia that you should visit at least once. The first is the center of Georgia, Tbilisi. From Tbilisi you should travel towards Batumi (Black sea), Kutaisi (wine region) and Kazbegi (lower Caucasus region). To Batumi and Kutaisi you can easily go by train. And to Kazbegi it is best to book one of the many available day tours.
---
Number 9 – Getting around within Georgia
Getting around the country side can be done with larger buses and mini-buses. And it's easiest to get informed at your accomodation. Within the bigger cities you can get around with Marshrutka's (yellow mini-buses). Just wave to the bus driver at any moment along the route. And don't forget to bring some coins with you, as you will need to pay the exact bus fare. However within cities the most easiest way to explore is on foot. If you need to rest you will stumble upon a park soon enough.
---
Number 8 – Affordable accomodation in Georgia
The whole Caucasus region can be seen as fairly affordable as shown on the internet. You shouldn't need to pay that much for a decent hotel room or a nice meal at a good restaurant. As always, luxury has a price, even in Georgia. A proper hotel room will set you back around 40 GEL a night, with hostels available at half that price. For those that want to experience an amazing Bed and Breakfast I can highly recommend to have a look at Vagabond B&B. This lovely place was by far one of my most memorable accomodation experiences.
---
Number 7 – Tipping in Georgia
Whenever you travel towards a country, the tipping etiquitte can be different to what you are used to. In Georgia it is not common to leave a tip for e.g. the waitress at the restaurant, your taxi driver or hotel cleaner. Occasionally you may stumble upon a restaurants that charges a 10% service fee. Also it is good to know that offering money for a "free gesture" (such as locals inviting you into their house) can be considered offensive!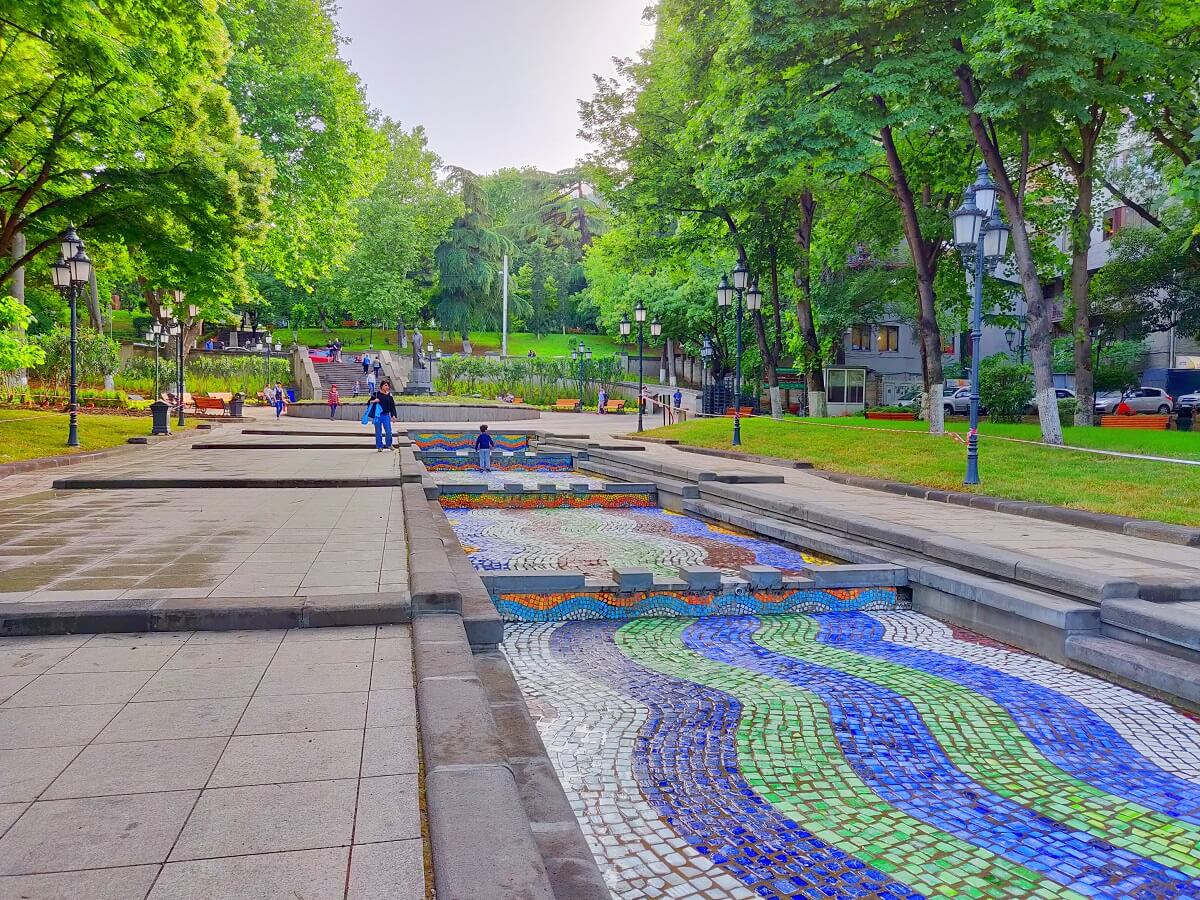 ---
Number 6 – Traveling from Armenia & Azerbaijan
Traveling from Azerbaijan to Georgia should be done overnight. Simply board the daily NighTrain from Baku to Tbilisi, departing at approximately 20:40 local time. You can either travel in 3th class (open-bed sleepers), 2nd class (4-bed sleepers) or 1st class (2-bed sleepers). The same counts for traveling from Armenia to Georgia. Take the train from Yerevan at approximately 21:30 local time, get some rest and wake up in Georgia.
---
Number 5 – The Georgian Lari
The currency of Georgia is the Georgian lari (GEL). For one euro you get slightly more than 3 Georgian lari's. For a dollar you get slightly less than 3 Georgian lari's. In the bigger cities you can find ATM's all over the place and they accept most common credit cards. Good to know: one Gorgean lari equals 100 Georgian tetri, which come in a variety of coins.
---
Number 4 – Traveling from Turkey
Traveling from Turkey to Georgia is easy and straight forward! It's best to go to Batumi and travel via Kars. Even though it's only about 300 kilometers it will still take you a whole day to travel. By the way, Kars is an excellent place to visit! You can experience the Ani Ruins and also board the famous Dogu Express.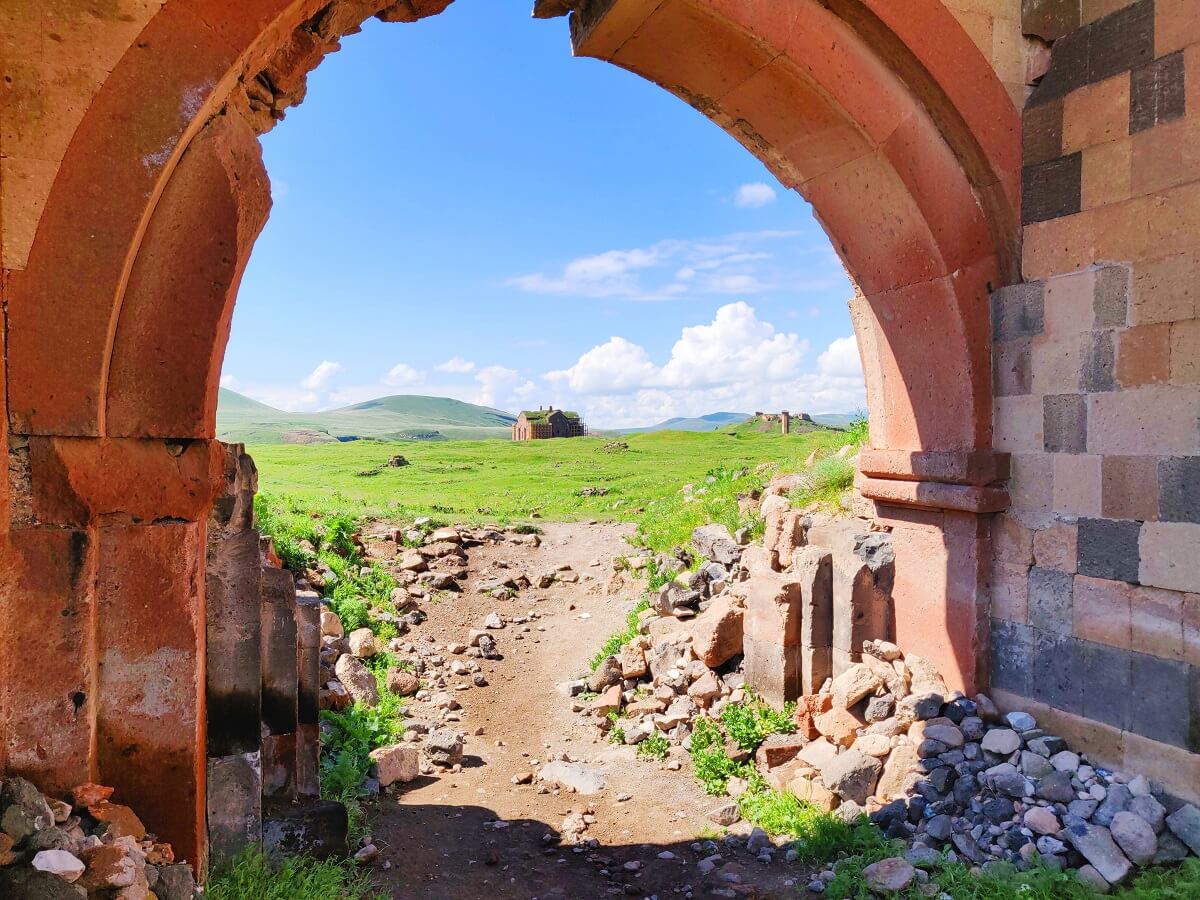 ---
Number 3 – Seaside Batumi
Besides Tbilisi, Batumi is the next most visited destination in Georgia. It's mostly focused on the luxury travelers, as every single year more impressive hotels pop up. Batumi is especially popular in the summer months as it is located at the Black Sea. Between Tbilisi and Batumi are numerous trains a day, of excellent quality, providing air conditioning as well as high speed WiFi.
---
Number 2 – The language
While traveling through Georgia you'll be amazed by how many locals are able to communicate in English. Especially students are mostly flawless in the English language. The Georgian citizens are extremely helpful and proud of their heritage, so even without a match in communication you'll be fine. Even though Georgia is pro-western, many citizens still speak Russian.
---
Number 1 – Entry and Exit – Top 10 must-knows of Georgia
Nearly every traveler is allowed to enter Georgia without any visa. You may stay in Georgia up to one year. You can simply explore and travel in and out of Georgia whenever you want to. Do keep in mind that Georgia does have border controls. And you will need to obtain a passport stamp. Always check with your local embassy, or online, whether your citizenship allows for easy entry in Georgia.
---
Back to Traveling in Georgia