The official Interrail Map
The official Interrail Map is an interactive map that shows the main train routes through Europe that are valid with Interrail. The map is super easy to explore and perfect to get you some travel inspiration! 
Have a look at the embedded map below, and get inspired. If you need help with your planning you can find it at the Interrail Guide. Besides the main routes shown on the map many smaller regional connections exists. Basically you can travel from everywhere to anywhere!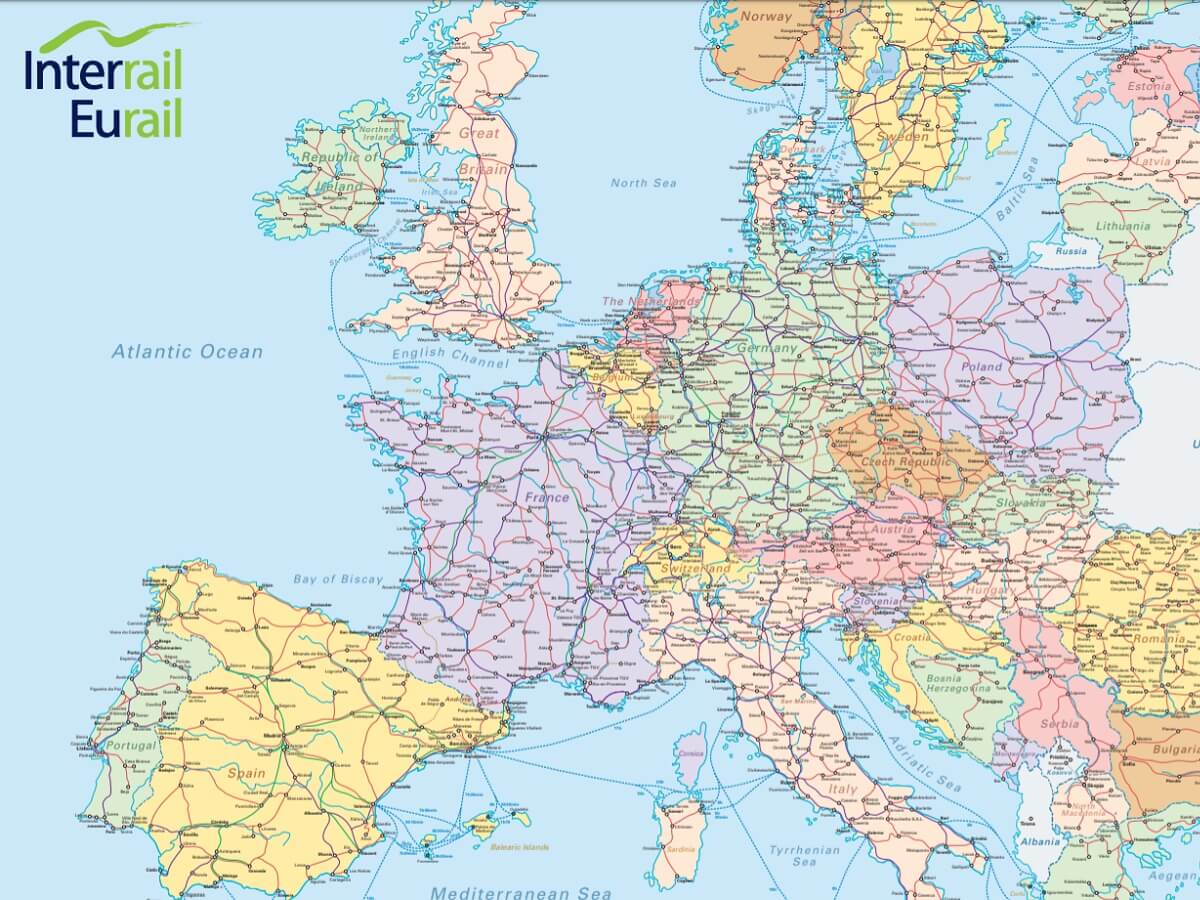 ---
Exploring Europe
Within Europe there is so much to experience and see. What about the northern lights? Or drinking a beer in Prague. Maybe even swimming in amazing Lake Bled! With Interrail you can go all the way from Dublin to Athens, from Lisbon to Helsinki or from Paris to Krakow. Endless possibilities and experiences. Are you ready for your adventure?
The very adventurous travelers can travel even all the way to the Asian continent! From Sofia (Bulgaria) and Bucharest (Romania) a daily night-train to Istanbul departs. From Istanbul you can travel through Turkey all the way to the borders of Armenia, Azerbaijan and Georgia.
---
Planning your itinerary
To plan your amazing trip in detail have a look here. There are a couple of very handy mobile apps that contain nearly all train schedules of Europe. If you need any help with designing your perfect travel experience, feel free to contact me.
---
Back to the Interrail Guide