Hidden away in Southern Croatia, along the Adriatic Sea, but beloved by tourists. Eventually you will stumble upon medieval Dubrovnik.
Dubrovnik is located in Southern Croatia, close to Bosnia and Herzegovina and Montenegro. In fact, if you want to travel to Dubrovnik by train you have to cross through at least one of those 2 countries. Luckily both are equally pretty so a solid base for an awesome train itinerary! Dubrovnik is known for it's well-preserved medieval Old Town. With massive stone walls, paved with limestones and the shimmering of the Adriatic Sea this little gem is a must-see. Anyone fancies Game of Thrones? Dubrovnik is the inspiration for King's Landing!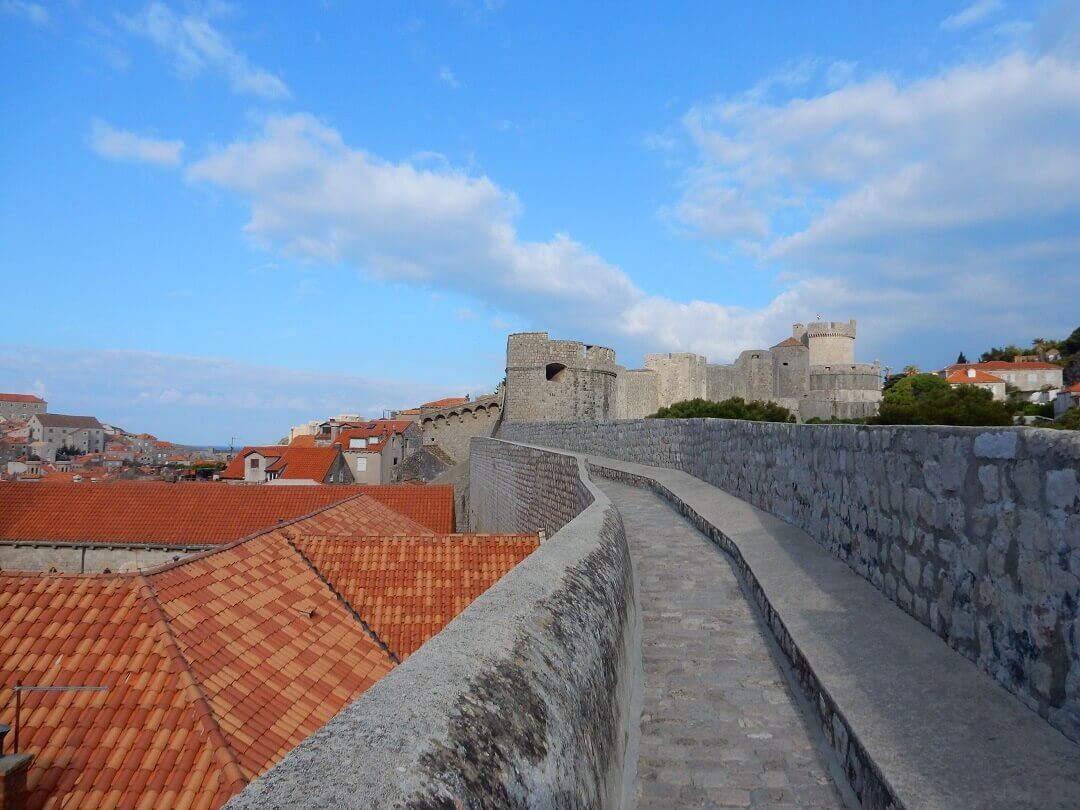 Getting to Dubrovnik
Getting to Dubrovnik by train is quite tricky! You have to go over-land via Bosnia and Herzegovina, or Montenegro. I decided to travel via Zagreb, Plitvice and Split to Dubrovnik. At lunchtime, after spending some time enjoying the beach of Split, the bus to Dubrovnik arrived right on time! However, the bus-station of Split is completely crowded with people.. which causes quite some struggles for the bus drivers.. Roughly 100 people with lots of suitcases surrounded the bus.. completely blocking the space of the bus right next to me that was trying to get out (in reverse). After a few honks and some angry looks that bus-driver didn't care anymore and he just started driving in reverse.. slowly bumping into suitcases and people and hence causing an awkward situation as now multiple people where forced to.. lets say.. cuddle with strangers to prevent being hit by the bus.
Oddly enough as soon as the bus was free.. the densely packed area of humans remained… as if everyone was glued together… But no.. as soon as you would have moved out of this 'cluster' you're spot in the line would have been gone! In the end all seats were occupied and the bus left 15 minutes behind schedule. The route along the coast is magnificent.. Furthermore the roads are só close to the ocean that if the bus driver would have sneezed we for sure would have crashed right into the ocean. Luckily that all didn't happen, but with quite some construction work going on and crossing the border twice (Bosnia in, Bosnia out) I arrived 2 hours late in Dubrovnik.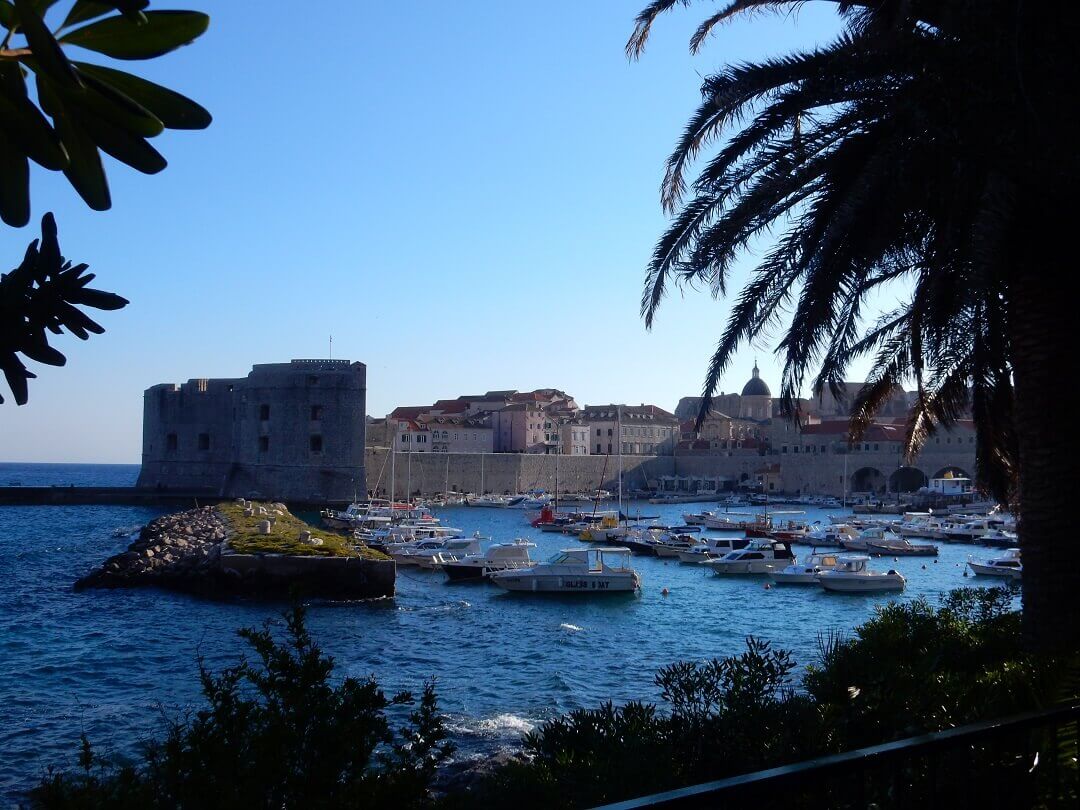 Sightseeing in Dubrovnik
For those that are big fans of Game of Thrones.. Dubrovnik is a MUST visit! For those that are not… Dubrovnik is a MUST visit!! It's absolutely stunning, the whole old-town is a perfecly maintained piece of art-work. The architecture in Dubrovnik is amazing, and that with the crystal-blue water of the Adriatic Sea makes it impossible to stop taking pictures. It's quite a touristic destination… but if you're lucky you will manage to secure a private 'beach' for yourself.
The beach of Dubrovnik is located outside the old town – but apparently if you take a right turn too early, and walk by all the cafe's and restaurants, you stumble upon a rock-filled beach all for yourself if you are lucky! From there you can perfectly relax.. enjoy the stunning sea.. the sun and the tremendous view on Dubrovnik. It's gems can best be seen while the tourists are still asleep.. so that means you either stand-up early or go sight-seeing in the late evening. I did a walk on the city-walls of Dubrovnik at 8 AM in the morning.. and I was alone for the first half an hour!! Although it is extremely expensive (prices keep rising of the years as the number of tourists keeps increasing), it's something you definately want to experience. The pearl of the Adriatic Sea.. definitely my favourite in Croatia!
Traveling within Croatia
Traveling within Croatia is easy and quick. All sights within Croatia are basically south of Zagreb, so Zagreb is therefore an excellent starting point! From Zagreb there are numerous trains going towards the Adriatic Coast, to Sibenik and Split. Along the coast there are no railways so you are bound to travel by bus. Buses in Croatia are affordable and will bring you all the way towards Dubrovnik. Or even further towards Mostar, Kotor and Bar. Do not forget about Plitvice or Krka. If you are going to Croatia you must visit at least one of these National Parks. Bus tickets can be bought online, so enjoy exploring Croatia!
Pro tip! Have a look at ho(s)tel accomodation in Dubrovnik. Affordable accomodation, with last-minute cancellation in the middle of your travel locations! Check out my booking accomodation section to save on travel costs.